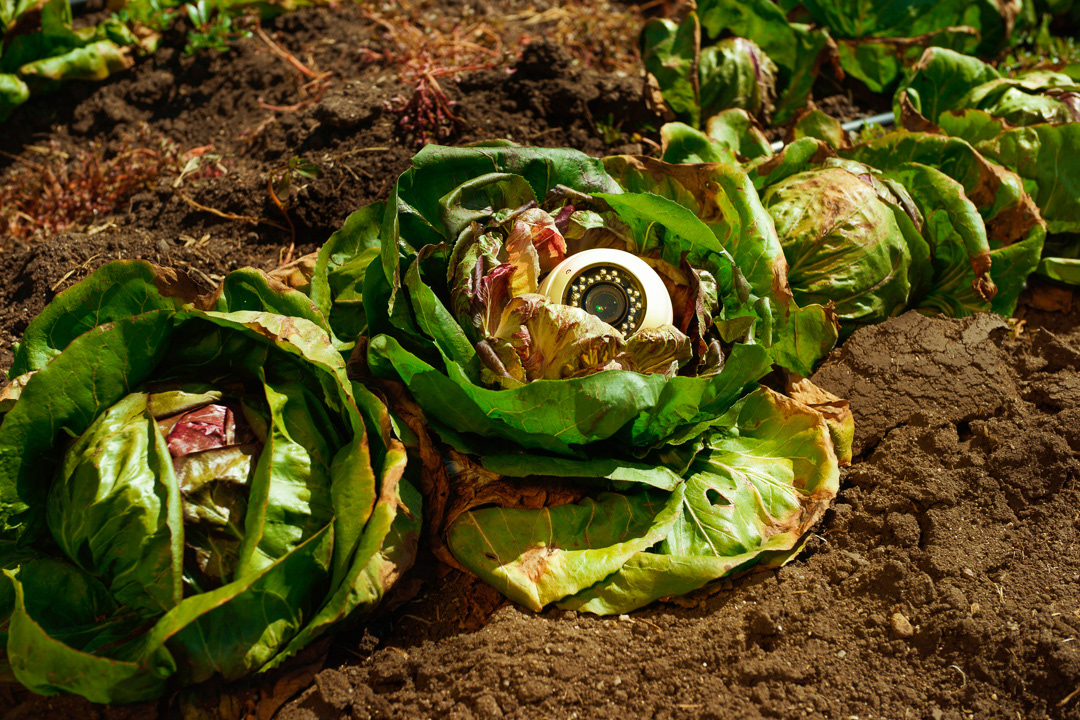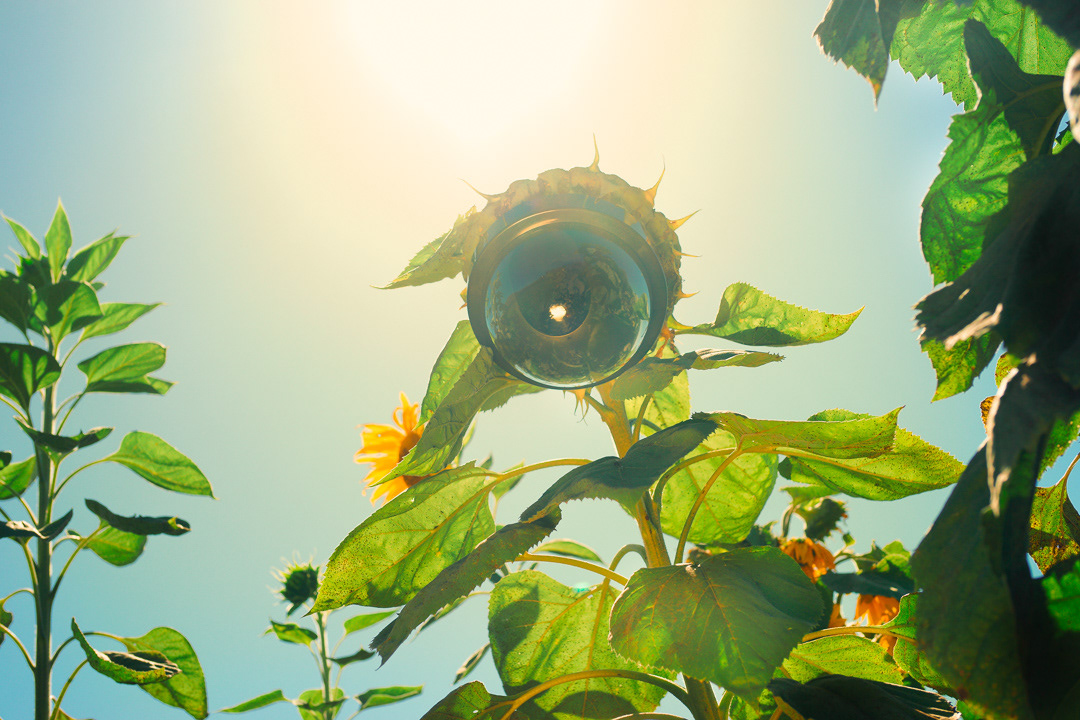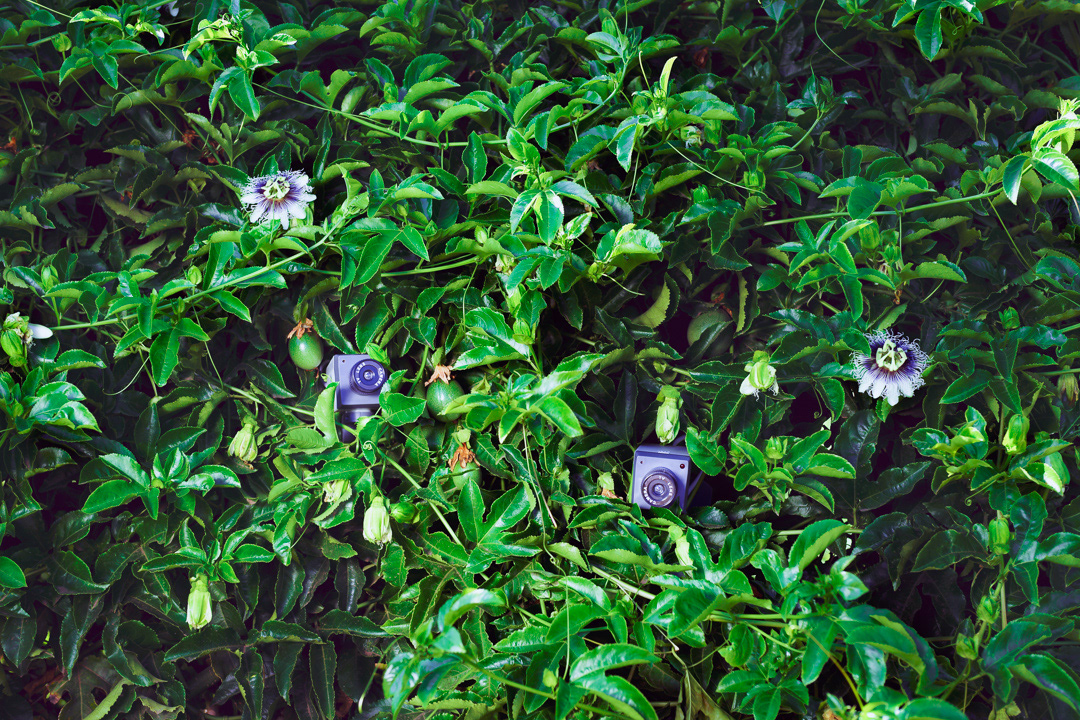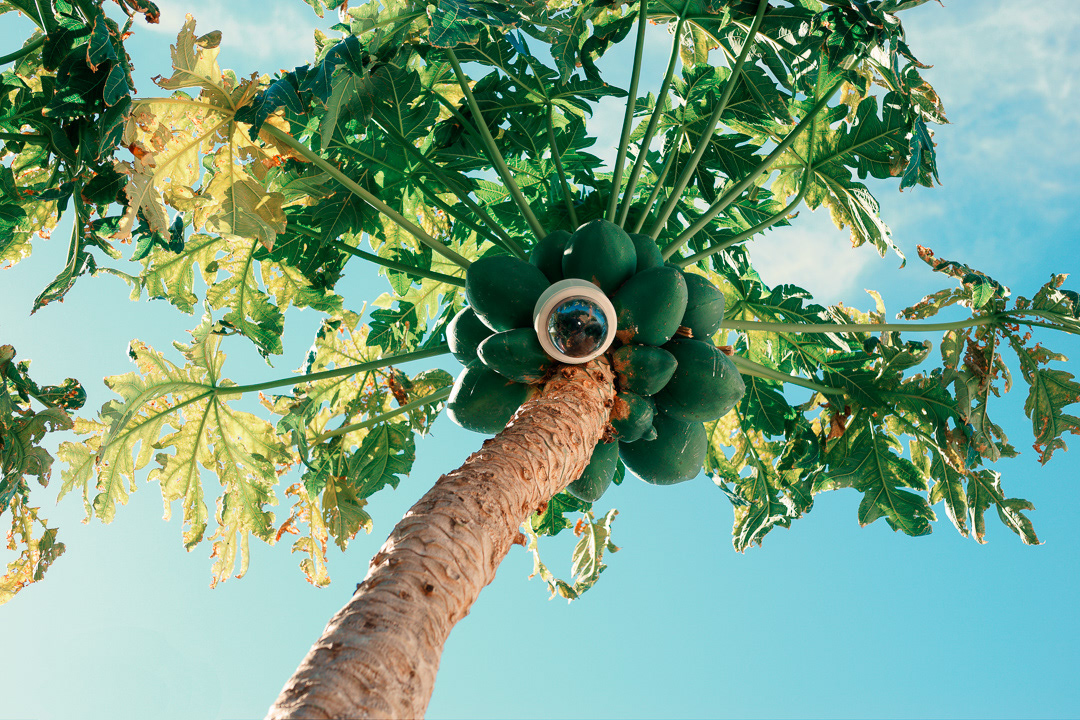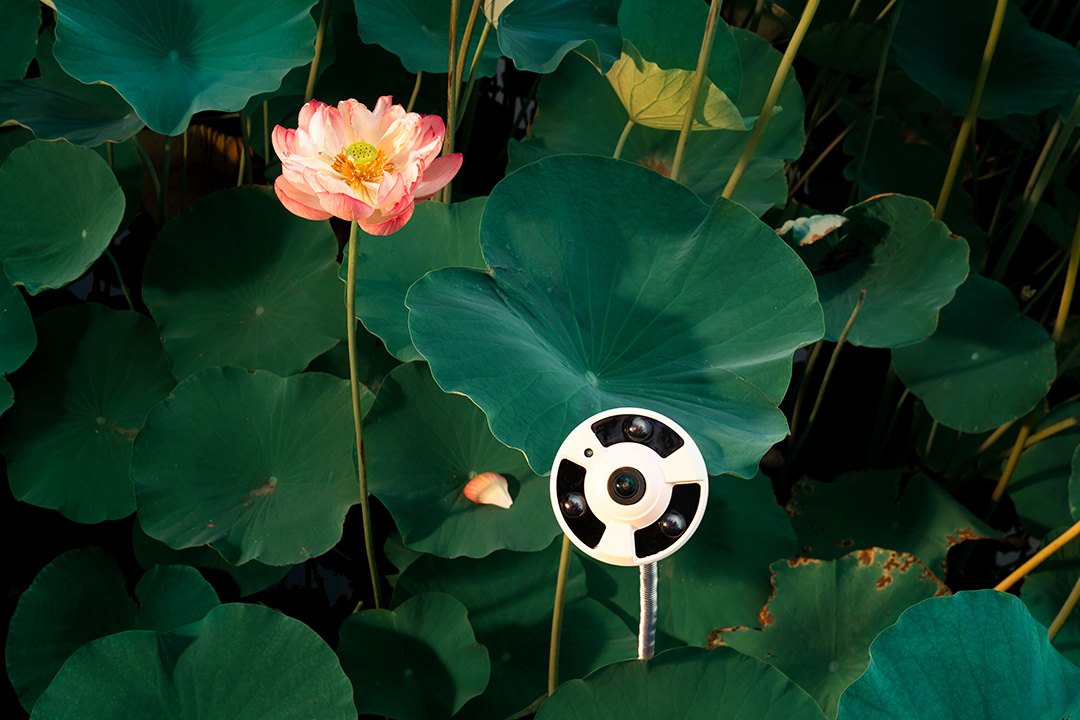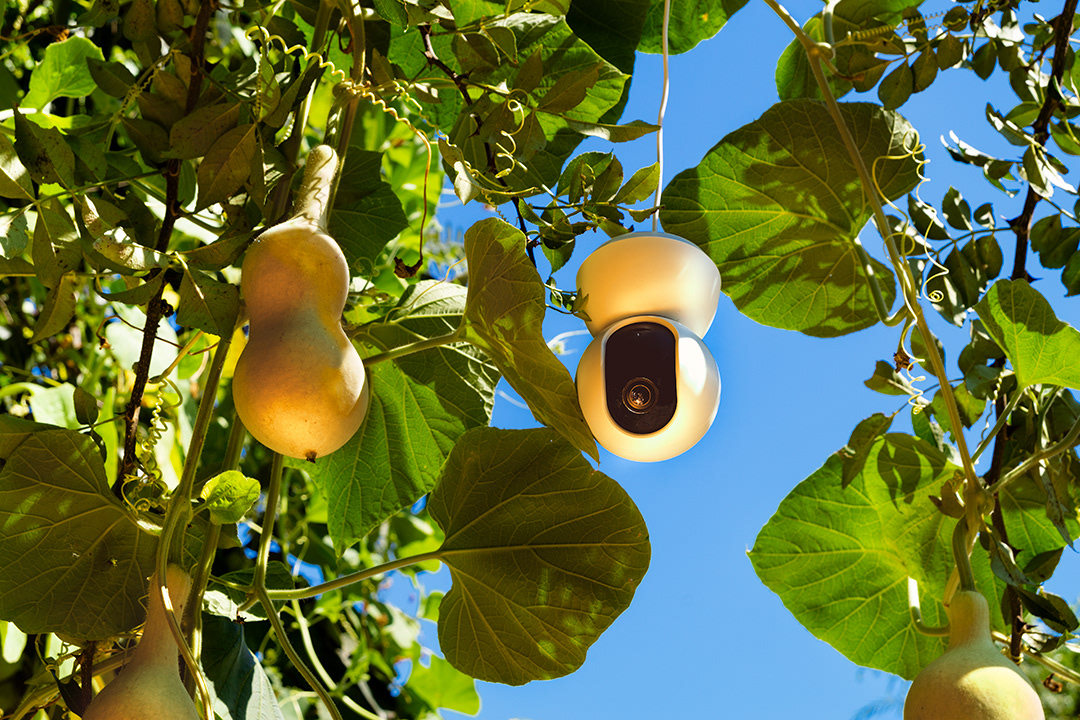 Size: 33.9 cm X 50.8 cm 
Before moving to a big city, I had lived in the countryside near a research institute where my parents worked – a place with nothing more than a lot of farming fields at that time. I often recollect the happy hours I spent alone in elementary school, together with the space of absolute freedom. That was a time when I had plenty of time embracing green nature, buds in spring, sunshine in summer, and thoroughly ripe fruits in the fall. My favorite thing after school was to run to the farm near my school, familiarized myself with the various plants, and observed their growth. My family moved to downtown when I was in high school, where, besides the crowded streets and polluted air, what bothered me most was the surveillance camera at every corner of the city. Even if I walked alone in an empty street, I would feel anxious that I was always being watched. During my university years, new cities kept emerging and old suburbs have now transformed into satellite cities with numerous high rises, while the woods once with flowers turned into fences, street lamps, and poles together with surveillance cameras rotating around their tops. The memory of my childhood has gradually disappeared with them. In my photos, creatures (half plant and half surveillance camera) are the incarnations of the contradiction between the old and new living environments in my mind.
Generally, a plant cannot make up the facial expression of "looking" at you, but those plants in my photos have eyes, which are surveillance cameras instead of biological eyes. When surveillance cameras are placed where they were, they do not look like eyes. When they are mixed with plants, however, their branches and leaves are easily taken as limbs and surveillance cameras are eyeballs at the ends of the limbs. When taking these photos, I never considered to use post production to combine surveillance cameras and plants, because I would like the new creatures in my photos to come out of my head and actually exist right here. I want they were already there in actuality before I pushed the shutter button. I used a ladder to get one fruit down, fixed a surveillance camera in the vacancy left by it, and well hid the rope behind. I took all the photos with a 50mm lens and allowed the surveillance cameras to produce a "catch light" through a reflector. I used the vivid summer color as the base tone. As a result, the plants and surveillance cameras were replaced by my new species in the photos. Looked at through my angle, these creatures appear to have eyes gazing at you.
初中之前我一直住在乡下的研究所附近,那个年代家属宿舍区被农田、果园以及散落其中的零星农家环绕着。我经常会想起那时候一个人
玩耍时的快乐时光,无拘无束的自由空间。每天都有很多时间拥抱大自然,春天的嫩芽,夏天的阳光,秋天熟透的农作物果实。放学后我最喜欢做的事情之一就是一个人跑到学校附近的田野和果园中,在那里认识各种作物,观察植物的生长。初中时全家搬到市中心居住,除了拥挤的街道和污浊的空气以外,最让我感到不安的就是遍布城市中任何角落的监控器,那几年正值全市安装监控网络的高峰时期。哪怕是在空无一人的街道中行走,也总会有一种被持续追踪的不安。大学时,随着城市不断的扩张,曾经的郊外如今已经变成了高楼林立的卫星城,结满花朵和果实的林地变成了铁栅栏,路灯,电线杆以及缠绕在它们顶部的摄像头,儿时的记忆也随之逐渐淡去。这组作品中的半植物半摄像头生物便是我内心对新旧两种生活环境之间的矛盾的具体形象化产物。创作这组作品时我正居住于南加州,记忆中夏日郊外明快的色彩被混合以南加州强烈的阳光作为基调,摄像头从本来应该是作物的地方生长出来,取代了一部分花朵和果实,给和谐的景色添上了怪异的气氛。
一般来说,植物是做不出"看"你的表情的。而我的作品中的是有眼睛的植物。但是它们拥有的不是生物的眼,而是监控摄像头。监控摄像头位于其本来应该存在的位置如楼顶,电线杆之上时,它们看起来并不像眼睛。但是当它们和植物本身的姿态融为一体时,植物的枝叶便容易被看作是肢体,而摄像头则容易被当作肢体末端的一颗眼球。在拍摄这组作品时我从来没考虑过用电脑拼合摄像头和果蔬的形象,尽管后期效果可以以假乱真,但我希望我按下快门之前,这些新生物就已经从我的脑海中来到现实世界了。我站在梯子上取下一颗位置合适的果蔬,在留下的空位中固定一颗摄像头,并且隐藏好背后的固定物。我选用人眼视角的50mm镜头拍摄全部的作品,并使用反光板从而让摄像头产生"眼神光"。其结果就是植物和摄像头在照片中被一种新的妖异生物所取代。通过被选定的角度观看,这些摄像头生物具有了紧紧凝视着你的眼神。